Stitches — ER or Urgent Care? — Premier
Injuries happen unexpectedly and often come with scary side effects like deep cuts in the skin, painful lacerations, and open wounds. Injuries like this are commonly associated with accidents, blunt trauma, and assault.
If you've had a bad fall or sustained injuries in a car accident that require medical attention and possibly stitches, deciding whether to go to the Emergency Room (ER) or Urgent Care can be confusing.
Therefore, it is best to understand the difference between the two, so you don't lose valuable time and potentially worsen a serious injury.
THE DIFFERENCE BETWEEN AN ER AND URGENT CARE CENTER
Knowing the distinction between an Emergency Room and Urgent Care Center can help you make informed decisions. Generally speaking, the ER handles life-threatening emergencies, such as severe trauma, heart attacks, or strokes. On the other hand, an Urgent Care Center provides immediate medical treatment for non-life-threatening conditions like illnesses, infections, and minor injuries, without requiring an appointment.
SCENARIOS THAT REQUIRE A TRIP TO THE ER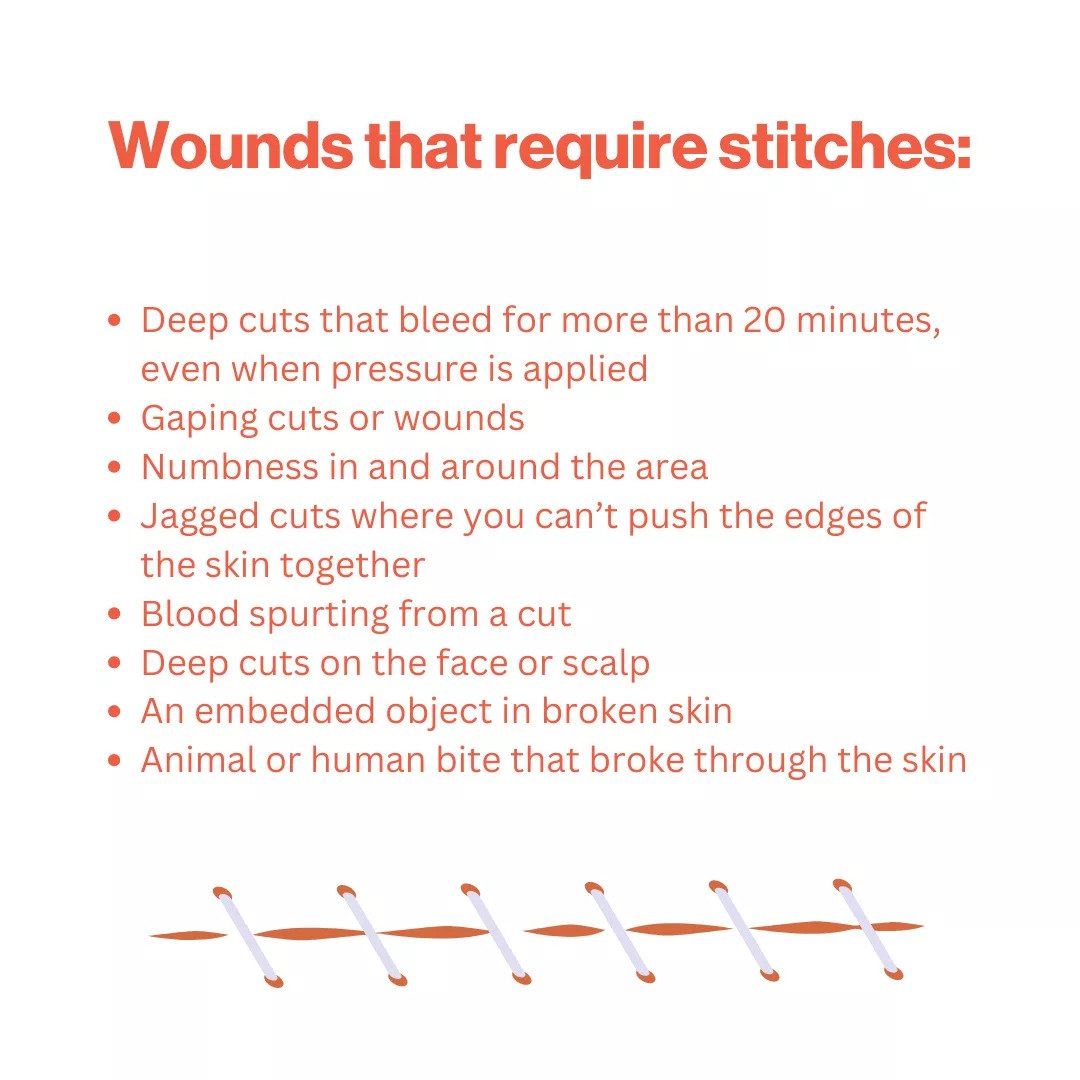 Any wound threatening the loss of a limb, your vision, or your life should receive treatment in an ER setting. If you sustain a cut that bleeds profusely, it is crucial to call 911 for an ambulance to take you to the ER. Severe injuries always require emergency evaluation and treatment to prevent excessive blood loss.
If a body part such as a finger or toe is severed, rushing to the ER is critical in preventing infection and increasing the chances of reattachment. If amputation is required, a doctor will stitch the wound afterward to seal it.
Whenever a cut or laceration affects your cognitive or sensory function and makes it difficult or impossible to move the affected body part, immediate attention in the ER is necessary to prevent serious complications.
Any gaping wound with tissue or visibly embedded objects protruding from it warrants a trip to the ER because of the high risk of infection.
SCENARIOS THAT WARRANT A VISIT TO AN URGENT CARE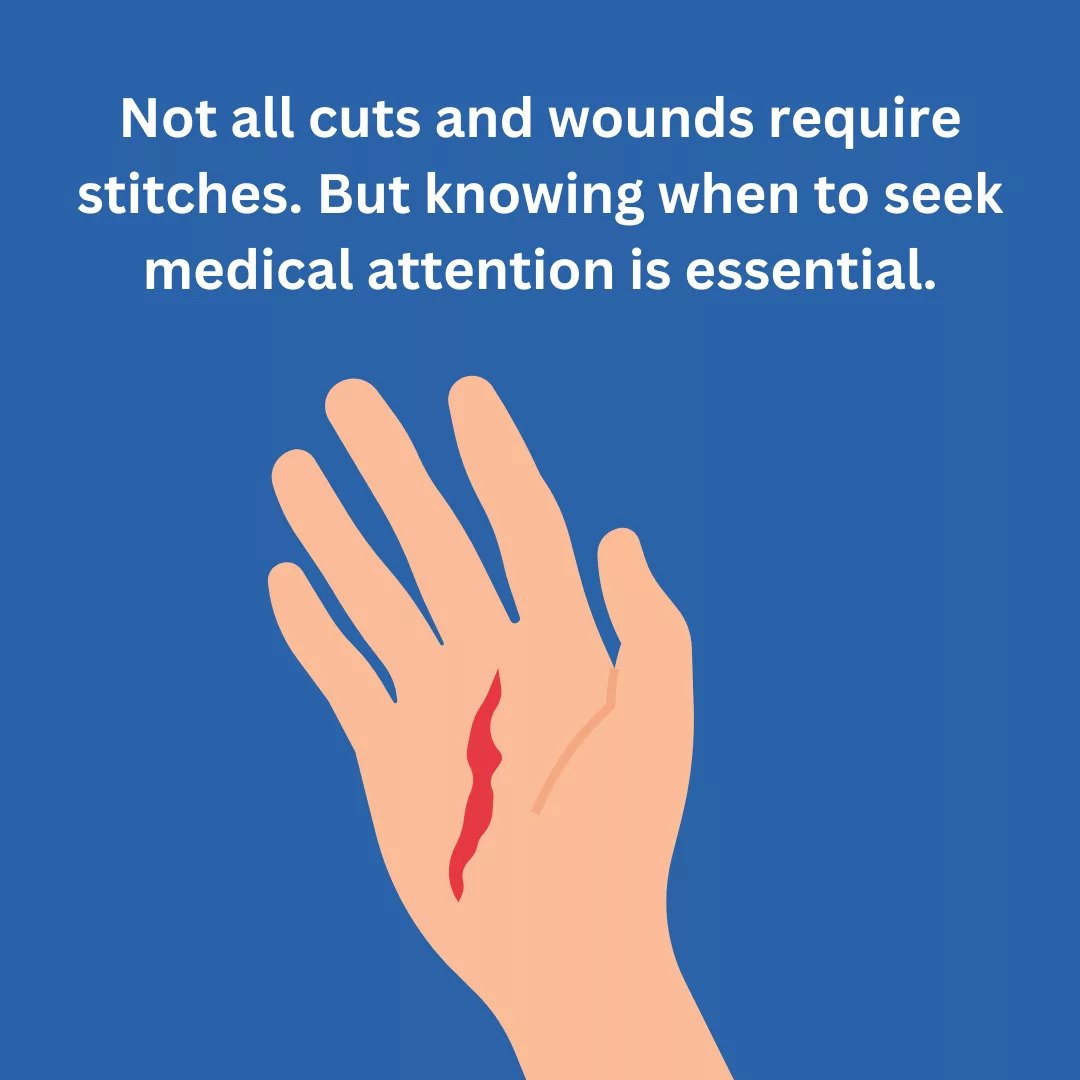 Urgent care is suitable for shallow or minor cuts that don't bleed much. At urgent care centers, medical professionals will first evaluate the need for stitches after cleaning the wound. If you don't need stitches, you will receive treatment and get discharged.
Should you have a cut on the hand, arm, or leg that is not life-threatening, urgent care doctors will close the wound with stitches and provide follow-up care.
Urgent care centers typically provide more accessible services when injuries occur after hours or over weekends. ERs may be crowded during these times and will prioritize severe cases, resulting in longer waiting times.
VISIT PREMIER ER & URGENT CARE FOR WOUND TREATMENT AND STITCHES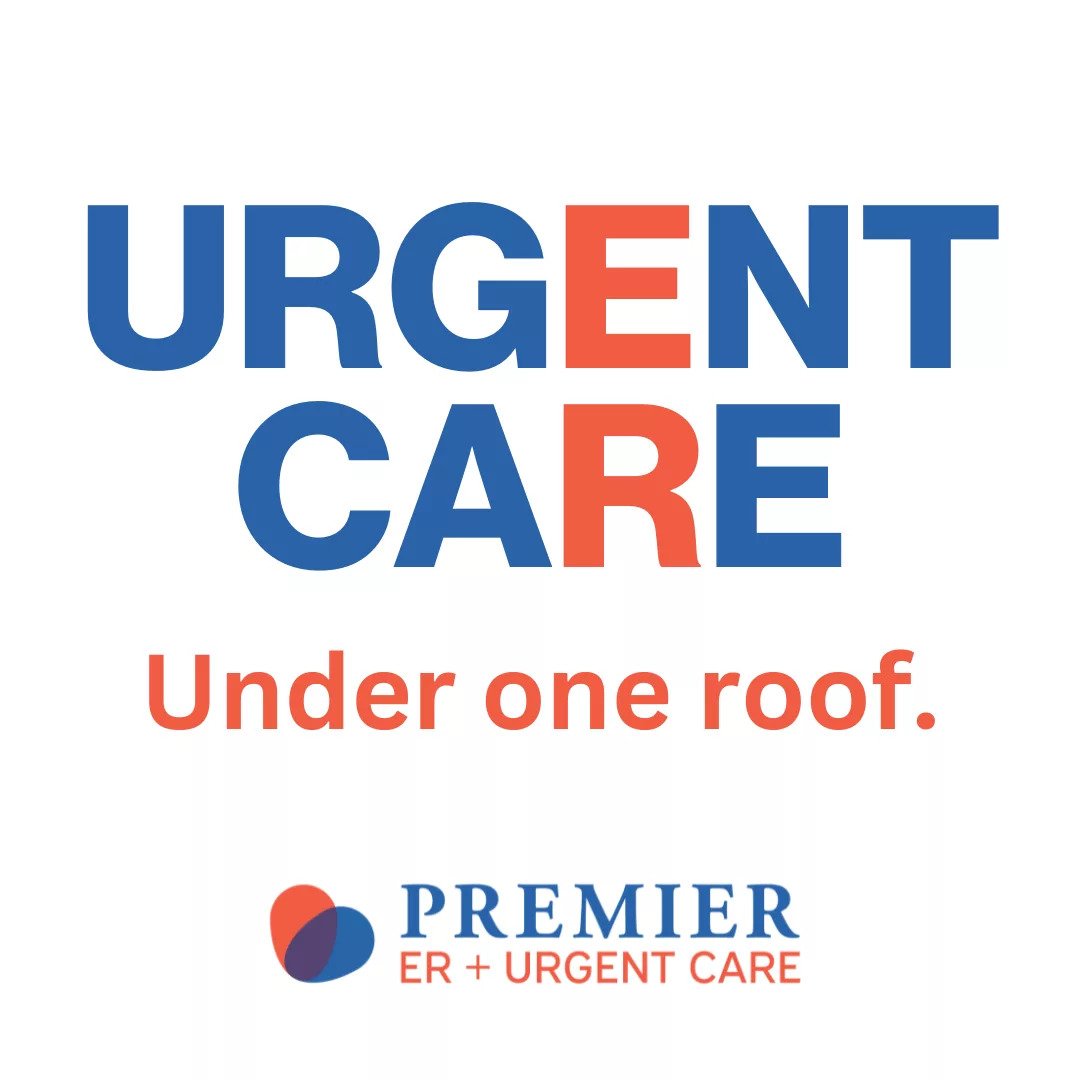 At Premier ER & Urgent Care you no longer have to guess where to go to get the level of care you or your loved ones need. With an ER and urgent care - under one roof, seek care confidently with Premier. Urgent Care is available from 7AM - 9PM, seven days a week. ER open 24/7.
Premier ER & Urgent Care has four convenient locations in Texas-
San Marcos - 1509 N Interstate 35 San Marcos, TX 78666
Temple - 7010 West Adams Avenue Temple, TX 76502
Waco - 221 S Jack Kultgen Expy Waco, TX 76704
Woodway - 9110 Jordan Lane Woodway, TX 76712